About Marsha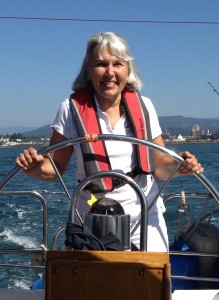 In 2000, I became a Journal listed Christian Science Practitioner and opened a professional practice supporting friends, neighbors, family members and new acquaintances with prayer for healing. Journal listing means I am available full-time. I continue this work and love being available to help. During this exciting time, my marriage of 32 years and raising 3 children abruptly came to an end. This demanded an enlarged understanding of the tremendous presence and power of Divine Love. I became active as a Christian Science camp Practitioner for Camp Bow-Isle in British Columbia, volunteered as a Christian Science Chaplain in women and youth correctional facilities, and became the leader of our local interfaith community  group for seven plus years.

In 2005 I married my new husband who shared similar goals & commitments supporting me in these endeavors in continuing to be a full-time Christian Science Practitioner.  This has demanded that I be available by phone, text or email.  Trusting in Divine Love I serve you as a friend and helper and a persuader for Truth year round.

Working with and caring for youth has always been my passion –  I became an elementary school teacher before having children of my own and along with my Elementary Teaching Credential, studied specifically to earn my Early Childhood Specialist Credential.  We live in Oregon and Southern California because between my husband and I we have a large group of children and grandchildren.  I  enjoy the  parenting and grand parenting that go along with it.   Years of Sunday school teaching, along with public school teaching, coupled with parenting and grand parenting, has opened up the way to pray with youth, support their parents,  assist in teaching Sunday school both in church and at the Marine Center Recruit Depot in San Diego and Camp Pendleton Marine Base in Oceanside.  I am available to assist you in your desire to educate children from a spiritual perspective.

 After leaving the teaching profession and before my practice in the healing profession, I learned a great deal about the business profession.   For 15 years while owning a computer software company and co-founding a non-profit teacher training company, it necessitated my faith to be put into practice. Along with my healing practice, I have been a board member for several boards, which includes Sunland Home, a Christian Science Nursing Facility in southern California, drawing not only on my business experience, but also, on my metaphysical prowess. 
The healing practice supports dear ones, such as you, with prayer.   I continue to be available for "sincere seekers of Truth" from wherever you are.  I am committed to work with you or your loved ones from the standpoint of our childlike innocence regardless of age.

I also have experience in giving Association addresses for Christian Science Class Associations in need of a speaker and would be happy to serve your Association in that capacity.  Call for availability.

Humbled? Definitely!
Grateful? Absolutely!
We are loved and capable of loving. 
Without a doubt,

Love heals us.  Marsha